Medicare is a federal health insurance program that contains four primary "parts" and not everyone fully understands what these parts cover. Here, we will focus on Parts A and B.
What Is Medicare Part A?
Medicare Part A covers hospital-related costs. This includes expenses for home health care, hospice care, and skilled nursing facility (SNF) stays. Blood transfusions that require over 3 pints of blood are also covered by Part A, as are certain medical services performed during your hospital stay.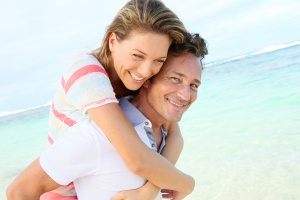 Generally speaking, Medicare Part A is free if you've worked a minimum of 10 years in the United States or have been married to an individual who is at least 62 and has worked for that amount of time or longer.
How Much Does Medicare Part A Cost?
If you're ineligible for premium-free Part A, your insurance will likely cost:
$252 per month if you paid Medicare taxes for anywhere between 30 and 39 quarters
$458 per month if you paid taxes for a period of less than 30 quarters
Medicare Part A also carries a deductible and coinsurance. The exact amounts for these typically depend on the amount of time for which you need insurance coverage. The "benefit period" for Part A begins on the day you enter a hospital or SNF. It ends once you've been out of a care facility for 60 consecutive days.
What Is Medicare Part B?
Medicare Part B covers any medically necessary outpatient services. This includes doctor visits, surgeries, lab testing, radiation, chemotherapy, and ambulance transportation. Like Part A, you're eligible for Part B if you're 65 or older, have end-stage renal disease (ESRD) or Amyotrophic Lateral Sclerosis (ALS).
The following medical services are considered "essential" and are covered under Part B:
Mammograms
Diabetes screenings
Colorectal cancer screenings
Prostate cancer screenings
Depression screenings
Vaccines (Hepatitis B, flu, etc.)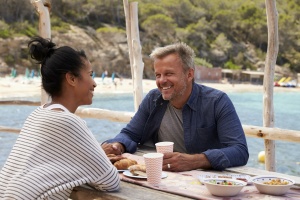 Part B also covers outpatient therapy services such as physical therapy, occupational therapy, speech therapy, and certain chiropractic services. Certain prescription medications, such as drugs for osteoporosis that are injectable) are also covered by Part B.
Part B does not cover:
Vision exams
Most dental care, including dentures
Cosmetic surgeries
Hearing aids
Acupuncture
Routine foot treatments
How Much Does Medicare Part B Cost?
Part B plans have monthly premiums that are automatically deducted from Social Security benefits you receive. Unless your adjusted gross income (AGI) is above a specified figure, you'll typically pay a set amount for premiums. To determine your premiums, Medicare normally uses your tax returns from two years beforehand. Medicare Part B plans also carry deductibles. Be sure to sign up for Part B when you first qualify or you may risk incurring late enrollment penalties.
Sign Up For Medicare Part A And Part B Today
You can sign up for Medicare Parts A and B online with Insured American. If you are having trouble signing up, you can contact us today, and we will help through the entire process.