If you're 65 or older, you officially qualify for Medicare. However, you may have several questions about how to actually enroll in this type of healthcare plan. Here is a close look at Medicare.
What Is Medicare?
Medicare is a federally introduced medical insurance program intended for Americans aged 65 or older. It was signed into law by President Lyndon B. Johnson in 1965. According to the Medicare Resource Center, 63 million people had Medicare coverage as of 2021. The Social Security Administration (SSA) processes all applications for Original Medicare (Parts A and B) and manages all penalties and premiums.
If you have certain disabilities (such as end-stage renal disease or ESRD), Lou Gherig's disease (ALS), or permanent kidney failure, you may be eligible to receive Medicare before the age of 65. However, you should know that most Medicare plans don't cover all health expenses.
Do I Need To Apply For Medicare Or Am I Automatically Enrolled?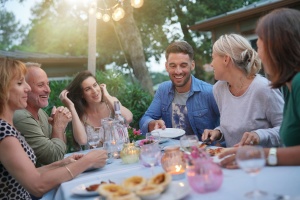 If you're 65 and are already a recipient of Social Security retirement benefits (or benefits from the Railroad Retirement Board), you should be automatically signed up for Medicare Parts A and B.
However, if you haven't been receiving these benefits and don't receive health insurance through your employer, you must apply for Medicare. You can do this in person at a Social Security office, by phone, or online. Only U.S. citizens and those who have been legal residents for five years or more qualify for Medicare.
How Long Does The Medicare Enrollment Signup Process Take?
The amount of time it takes to enroll in Medicare depends on your chosen signup method. Online, it can take less than 15 minutes, but by phone you may have to wait a month or longer. Signing up in person typically takes the longest because you must first secure an appointment.
To apply over the phone, call (800) 772-1213 or TTY 1-(800) 325-0778 Monday through Friday between 7am and 7pm.
If you're a former railroad employee, you can sign up by calling 1-(877) 772-5772 or TTY (312) 751-4701 Monday through Friday from 9am to 3:30pm.
To apply online, simply go to socialsecurity.gov/myaccount and open an account.
What Documents Do I Need To Apply Online?
To verify your identity when applying for Medicare, you will likely need your:
Social Security Number
Mailing address
Date and place of birth
Email address
Permanent Resident Card (for non-U.S. Citizens)
Tax forms, including W-2
Medicaid number, if applicable
Start and end dates for any group health coverage you have through either your employer or your spouse's employer
Start and end dates for your employment with the employer that provides your group medical insurance
When Can I Enroll In Medicare?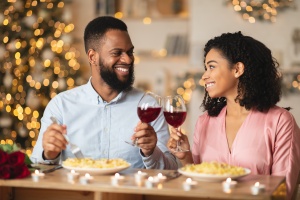 There are three different enrollment periods for Medicare: the General Enrollment Period, the Initial Enrollment Period, and a Special Enrollment Period for those seeking to get off their employer's insurance plan. The Initial Enrollment Period starts exactly three months prior to your 65th birthday and covers the seven-month period that starts then.
The General Enrollment Period typically runs from January 1 to March 31 every year. For every 12-month period you aren't enrolled in Medicare, your monthly premium will increase by 10% as a penalty for late enrollment in Part B.
Although the first two periods have passed, the 5-Star Special Enrollment Period for this year ends on November 30, 2021. Until this date, you may switch to a 5-Star Medicare Advantage plan or a Part D prescription drug plan.
Enroll In Medicare Today
If you are almost 65 or already eligible for Medicare, now is the time to apply. Contact one of our counselors or set up an appointment today, so we can help you apply for Medicare now.