Ever since the United States Government introduced Medicare in 1965, this has been the default health insurance program for Americans aged 65 and older, as well as individuals who have been legal permanent residents for at least five years. According to the Kaiser Family Foundation, over 60 million people today have some form of Medicare coverage.
In certain special cases, individuals under 65 who have disabilities also qualify for Medicare. For example, those with Amyotrophic Lateral Sclerosis (ALS), a neurodegenerative disease, and end-stage renal disease (ESRD) can often receive Medicare benefits before the age of 65.
It's important to understand the basics of how Medicare works, including what's covered by each part. Here is a detailed guide to Medicare 101.
Medicare Part A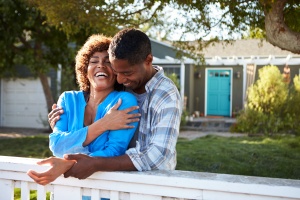 Medicare Part A provides coverage for all inpatient hospital stay costs. This includes stays at skilled nursing facilities (SNFs), home health care, hospice care, and inpatient services related to mental health treatment. The benefit period for Part A starts on the day you enter a hospital or other similar facility and ends after 60 consecutive days. If you're at least 65 years old and either you or your spouse has worked and paid Medicare-related taxes for 10 years or more, you don't have to pay any premiums for Part A coverage. The same is true if you're a recipient of Social Security Disability Insurance benefits.
If you don't satisfy either of these requirements, you may acquire Part A coverage for $471 monthly if you have been paying Medicare-related taxes for no more than 30 quarters. If you've been paying taxes longer than this amount of time, your monthly premium will equal $259.
Medicare Part B
Medicare Part B covers all outpatient services that are deemed "medically necessary." This includes X-rays, laboratory tests, physician visits, ambulance services, and certain types of prescription drugs. Screenings, certain vaccines, and annual wellness exams are also covered under Part B.
In 2021, monthly premiums for Part B for most individuals equaled $148.50. Every year, this figure is adjusted according to healthcare costs. If you have a high income, you might pay something called an income-related monthly adjustment amount (IRMAA) on top of your monthly premium. Depending on the total annual income you earn, this sum can amount to anywhere between $207.90 and $504.90.
You should also keep in mind that penalties (fines) apply to Medicare Part B for enrolling late. Should you fail to sign up for Part B upon qualifying at age 65 and you don't have health insurance through your employer, you may face an additional 10% higher than the amount of your standard premium for each 12-month period that you postpone enrollment.
Medicare Part C
Part C plans are also known as Medicare Advantage plans and are provided by private insurance companies. Medicare Part C plans are required to offer the same basic benefits included in Parts A and B (i.e. "Original Medicare"). Some of these plans cover vision and dental care and prescription drugs. Coinsurance, copayments, and deductibles for Medicare Part C plans may vary substantially and differ notably compared to those for Original Medicare plans. Should you receive out-of-network services or treatment, you'll likely need to pay extra costs.
Medicare Part D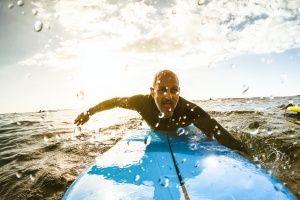 Medicare Part D, which is optional, has existed since 2006 and covers prescription drugs. Also available through private insurers, Part D plans coverage can be obtained in one of two manners: you can either purchase a plan as part of your overall health insurance coverage during the yearly Open Enrollment Period for Medicare or you can sign up for Part D separately once you initially become eligible.
Additionally, each Part D plan has a list of covered drugs called a formulary. This list can change annually, so be sure to routinely verify that the prescriptions you need are covered in your plan. In 2021, premiums for Part D plans ranged between $12.30 and $77.10. Late enrollment penalties also apply to Medicare Part D plans.
Medicare Supplemental Insurance
Medicare Supplemental Insurance is also called Medigap and can help cover any out-of-pocket costs you're responsible for as part of your Original Medicare coverage (they cover "gaps" in insurance coverage). Ten Medigap plans exist in total; these plans are standardized and their premiums are set by each state. There are only three states that have unique versions of Medicare Supplemental Insurance: Wisconsin, Minnesota, and Massachusetts. Factors that generally impact premiums include your age and the area you live in.
Be sure to clearly establish your needs and budget before enrolling in a Medicare plan.
Learn more about Supplement Plans
Contact Insured American Today For More Medicare 101
Selecting which medicare plan is for you can be hard given all the different benefits each part has to offer. If you need help selecting a medicare plan, contact Insured American to get a medicare plan today.