There are a wide variety of health insurance plans offered as part of the federal Medicare program. One such type of plan is Medicare Part D. Here is a close look at this section of Medicare. 
What Is Medicare Part D?
Medicare Part D is the aspect of Medicare — which U.S. citizens and those who have been legal permanent residents for at least five years qualify for upon turning 65 — that helps cover the majority of outpatient medications (prescription drugs). Most private insurers offer Part D either as a stand-alone health insurance plan or as a series of benefits that are included with a Medicare Advantage Plan. In 2019, 45% of Americans who enrolled in Part D selected a stand-alone insurance plan. If you have end-stage renal disease or have been receiving social security benefits for over 24 months, you're eligible for Part D.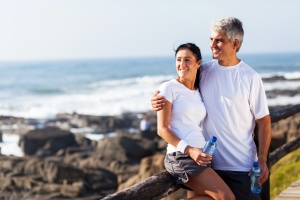 If you need certain prescription drugs, it's highly recommended that you sign up for Part D immediately after receiving your first Medicare benefits. The only exception to this is if you can sign up for coverage during a Special Enrollment Period and have creditable medication coverage. It's important to know this because failure to sign up for Medicare often triggers enrollment penalties and gaps in insurance coverage. 
What Types Of Drugs Does Part D Cover?
Every Medicare Part D plan has its own list or "formulary" of covered medications. If the drugs you need aren't on this list, you can file an appeal, pay for them out-of-pocket, or request an exception. All Part D plans are required to include two prescription drugs (at minimum) from most major categories. A "category" is defined as a set of drugs that are all used to treat the same set of symptoms or that affect your body similarly. All Part D plans also cover the following drug categories: 
Antidepressants
HIV/AIDS treatment
Anticancer drugs not covered under Part B
Immunosuppressant drugs
Drugs for treating seizures
Antipsychotic drugs
Additionally, Medicare Part D plans normally cover vaccines (except for those that Part B covers) such as the shingles shot.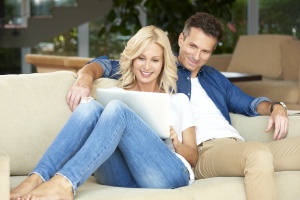 Over-the-counter medication (including those used to relieve cold and cough) and drugs for hair growth or weight gain or loss are not covered by Part D or any other part of Medicare due to laws prohibiting this. Prenatal vitamins are covered by Part D, but not any other types of vitamins and minerals.
How Much Does Medicare Part D Cost?
Monthly premiums for Part D plans typically vary depending on the insurance company and your income. If you're single and earn more than $87,000 per year, you will likely pay more for coverage. Part D plans also carry a deductible and either coinsurance or copayments. In 2020, the maximum allowed deductible for Part D was $435.
Contact Insured American Today
If you are interested in signing up for Medicare Part D, contact Insured American today. We will provide you with services to help guide you through the entire process of getting medicare from us.