Once you turn 65, you're eligible for Medicare. These types of health insurance plans typically renew automatically at the end of every year, although there are certain exceptions. Here is a close look at how this renewal process works.
Can You Renew Medicare Coverage Annually?
You can normally renew Medicare coverage automatically, which is highly beneficial because this helps you avoid submitting additional documentation to re-enroll. Here is how automatic renewal works for each type of Medicare plan:
Original Medicare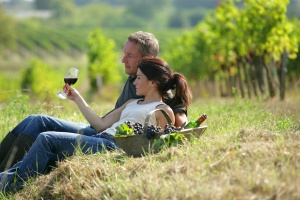 This type of plan, which includes Medicare Part A and Part B and also covers people with disabilities, is automatically renewed annually at year's end.
Medicare Advantage
Also known as Medicare Part C, these plans are automatically renewed unless either your insurer refuses to offer your current plan again next year or the Medicare program ends its contract with your insurance plan.
Medicare Part D
Similar to Medicare Part C, Part D plans (which are for prescription drugs) renew automatically unless your insurance provider stops offering the plan.
Extra Coverage
These are supplemental insurance plans that help pay for out-of-pocket costs tied to Medicare insurance plans. There are 10 different types of extra coverage plans you can choose from.
Regardless of the type of Medicare plan you have, be sure to always carefully assess your coverage needs every year.
What Is A Non-Renewal Notice?
If your insurance provider decides not to renew its Medicare contract, you'll receive a document in October called a non-renewal notice. Health insurers generally don't renew their contract when the plan experienced substantial revenue losses that year. Your notice should inform you on whether you'll be enrolled in another plan similar to the one you previously had, a process called "mapping."
Alternative options to mapping include:
Browsing for and selecting a new plan during the yearly enrollment period
Allowing your Medicare coverage to go back to Original Medicare
Annual Notice of Change
An annual notice of change is a document you normally receive in September that can outline one of three changes:
Coverage: Updated prescription drug tiers or additional services offered
Costs: Variations in premiums, copays, or deductibles
Service area: Changes in covered service regions or your local pharmacy's in-network status
These changes often take effect in January. Special Election Periods typically last from December 8 to the end of February. Additionally, new coverage normally begins on the first day of the month following the submission of your application to enroll.
Choosing The Right Medicare Plan
There are three important precautions you should take when selecting a Medicare plan:
Evaluate your healthcare expenses from the previous year

Were you able to easily meet your deductible? Did you take any new medication? Did your out-of-pocket costs increase?

Factor in your essential needs

Determine which prescription drugs you need coverage for and what types of medical professionals you need to have in-network.

Reassess your notice of change

Review whether these changes impact your coverage in a negative or positive way.
Contact Insured America Today To Renew Medicare
Contact us today and we will help determine what medicare plan is right for you or your family members. Trying to renew your medicare plan can be tricky with the different precautions you need to consider. Let us assist you to make the process easier.