Medicare is a comprehensive federal health insurance program that has been around for decades and that is divided into several distinct "parts." What is known as "Original Medicare" consists of Parts A and B, which cover hospital stays and medically necessary treatments, respectively. If you're 65 or older and are a U.S. Citizen or have been a legal permanent resident for at least five years, you should qualify for Original Medicare automatically.
Although Medicare Part A and Part B provide a wide range of benefits, they don't cover everything. Fortunately, you can fill any gaps in health insurance coverage by purchasing Medicare Supplement Plans. Here is a close look at these types of plans.
What Are Medicare Supplement Plans?
Medicare Supplement Policies are offered by private insurers and overseen by each individual state's insurance department. These plans can help pay for at least some of the copays and deductibles attached to the medical services you receive every year. Depending on the Supplement Plan you select, this policy could potentially help pay for the 20% coinsurance you're liable for, your Part A deductible, or your Part B deductible, among other costs that are out-of-pocket.
Generally speaking, Medicare plans only cover a single person per policy, which means your plan cannot also cover your spouse. Medicare Parts C, F and G are all Supplement Plans, as are Medicare Parts K, L, M, and N.
What Do Supplement Plans Cover?
Medicare Supplement Plans normally only cover Original Medicare services except for travels abroad. Experimental services are also generally not covered by Supplement Plans. Nevertheless, Supplement Plans are often characterized as "guaranteed renewable" because your coverage can only end if you neglect to pay your monthly premiums on time.
In 2006, Medicare Supplement Plans ceased to cover prescription drugs. However, some people remain enrolled in plans that include this coverage. To lower your medication costs, it's highly recommended that you purchase a Medicare Part D plan.
How Do I Enroll In A Medicare Supplemental Plan?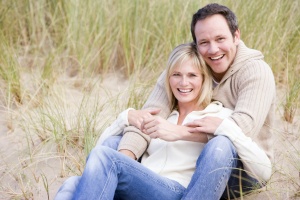 In order to sign up for Medicare Supplemental Insurance, you must typically undergo a process known as underwriting in which your insurance company determines whether or not you're eligible for this type of coverage. Ideally, you should buy a Supplement Plan during the one-time Open Enrollment Period designated specifically for these types of plans.
How Much Do Medicare Supplement Plans Cost?
The exact cost of a Supplement Plan varies depending on the state you live in, among other factors. In California, you can find plans with monthly premiums as low as $21, while some policies in Florida carry premiums of $500 or higher. Be sure to carefully evaluate your needs and budget before choosing a plan. It may also be beneficial to take your family's health history into account when deciding which plan to choose.
Contact With Insured American
Contact Insured American today and we can help set up a medicare supplement plan today. We can help throughout the process and benefits that we cover.