It is possible to switch your Medicare coverage from Medicare Advantage to Original Medicare, and the opposite is also possible. Nevertheless, this process cannot always be done immediately. Here is a close look at how you can change your Medicare coverage.
Switching To Original Medicare
The process of switching to Original Medicare is relatively easy. You can do this in one of three ways:
Go to your nearest Social Security Office and request to be removed from the list of Medicare Advantage enrollees;
By phone: call 1-800-633-4227 (1-800-Medicare); or
Directly reach out to your Medicare Advantage insurance provider to ask for a disenrollment form.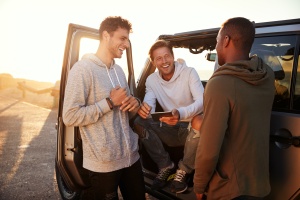 There are two distinct periods that are ideal for changing to Original Medicare: the General Enrollment Period and the Open Enrollment Period. The former period goes from January 1 to March 31 every year, while the latter period lasts from October 15 to December 7 and allows you to enroll in Medicare Part D, which covers prescription drugs. Should you decide to switch from one Medicare Advantage insurance plan to another one — or disenroll entirely from Medicare Advantage — your coverage will end on January 1.
If you choose to disenroll in January, this change will take effect on February 1.
Can I Sign Up For A Medicare plan?
If you change your health coverage to Original Medicare, you also have the option of buying a Supplemental Medicare plan. These plans help pay for gaps in coverage for those who have Medicare.
For example, Medicare Part B covers 80% of all costs once you have paid your yearly deductible.
Trial Right
Given the fact that Medicare Advantage is significantly different from Original Medicare, you have the right to a risk-free trial in your first year of coverage. You may revert back to Original Medicare at any moment during this first year without incurring any penalties.
If you have a Medicare Advantage insurance plan that includes Part D coverage, you can enroll in a standalone Part D plan and not incur a penalty. If you have previously been enrolled in a Medicare Advantage plan, you won't be able to change to Original Medicare thanks to the trial.
Special Circumstances
There are several special circumstances that allow you to switch Medicare coverage at any time:
Moving: If you move to a location that is out of your Medicare Advantage plan's area, you are allowed to re-enroll in Original Medicare and not face a penalty.
Admission to institutional care: If you enter a long-term care facility of any kind, you may switch your coverage up to once monthly. Long-term hospitals, psychiatric hospitals, skilled nursing facilities, rehab centers, and facilities for those with mental disabilities all fall under this category.
Qualifying for Medicaid
Enrollment in Coverage from Your Employer, Union, or a PACE (Program of All-Inclusive Care for the Elderly) Plan.
Enrollment in a Plan Equivalent to Medicare Part D. Making an Error in Coverage Choices Due to a Mistake from a Federal Employee.
Contact Insured American Today
Switching medicare coverage does not have to be a trial you have to go through alone. If you need help switching medicare coverage, contact Insured American, and we will have one of our professionals help you switch.