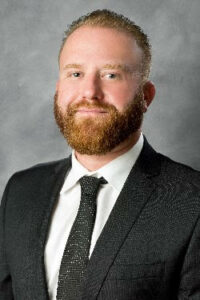 In 2010 my father aged into Medicare and asked me for help. I was already an insurance professional beginning my career and I had little interest in a new project, but hey you don't say no to your father, right? Many frustrating hours were spent on learning the intricacies of the Medicare system to best advise him. Sometime after it began to hit me, the Silver Tsunami was coming and there is going to be a ton of people living this same frustration. People from all walks of life and backgrounds, soon to be living these frustrations was something to pay attention to, an opportunity perhaps. My father told me many times "do a Job other people don't want to do and be great at it, you will find purpose and success". Fortunately, it didn't take me long after a few more family members and some chance business relationships. My focus began to narrow and a clear opportunity was identified, a lot of people are going to need help.
Medicare is a great system but complicated and ever changing. The Medicare health plan Landscape has changed immensely in that time period as well as the volume of Medicare eligible recipients in need of counseling and the tools available to the consumer.
InsuredAmerican.org is a free to the consumer Nexus of education and resources designed specifically to service the Medicare eligible population of San Diego County and Sothern California as a whole. We live Medicare and dedicate ourselves to the knowledge it takes to truly make a difference in our community. Education, Service and Integrity are our goals every day. Set an appointment today. We are waiting to help.